Brimfield High School 2021 Prom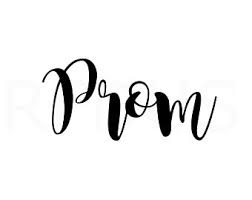 ---
Brimfield High School 2021 Prom
Prom tickets go on sale Thursday April 29th during lunch. $ 50.00 for a couple and $30.00 for a single. Due to COVID, only 6 students per table. Students must know which 6 people they intend to sit with at prom when they purchase their tickets. No tickets sold after Wednesday May 5th.
Remote Students may purchase tickets by contacting the office
Masks are required
Prom will be May 7th at Ravina on the Lakes.
Grand March will begin at 5:00pm. Students will stand around the circle drive in front of the high school. Parents/family/community members will drive through the circle drive to see everyone in their gowns and tuxes.
Dinner will be served from 6:30 – 7:30pm
7:30pm a chance to win some big money (bring a few dollars)
8:00pm – 9:00pm DJ4U will provide music and line dancing
9:00pm Water Lantern Launch
10:00pm Crowning of the King and Queen.
Parents may arrive at 9:30pm for the crowning.
11:00pm Prom 2021 will end